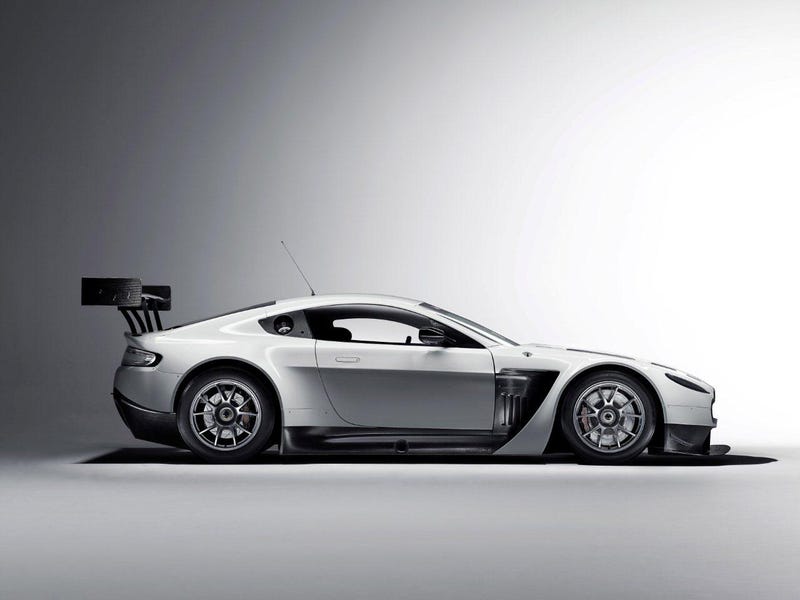 Ever wanted to have your very own personalized race car? This is the next best thing. TRG-Aston Martin Racing North America is asking fans to submit their creations for a paint scheme on its Aston Martin Vantage GT3 in the Rolex Grand-Am Series. TRG-AMR has two concepts approved but is looking for fans to submit ideas for a third livery design through their Facebook wall. 
Using the photo above or downloading more from the album, create your ultimate livery and post it to their Facebook page by February 20th. Entries will be judged by Kevin Buckler, CEO of TRG-AMR North America, John Gaw, Managing Director of Aston Martin Racing, and Aston Martin Racing Factory Driver Darren Turner. 
Any photo editing program is allowed, and fans can enter as many times as they like. 
For more info, you can read the full release, or head to the TRG-AMR Facebook page to get started on your way to earning the ultimate bragging rights.